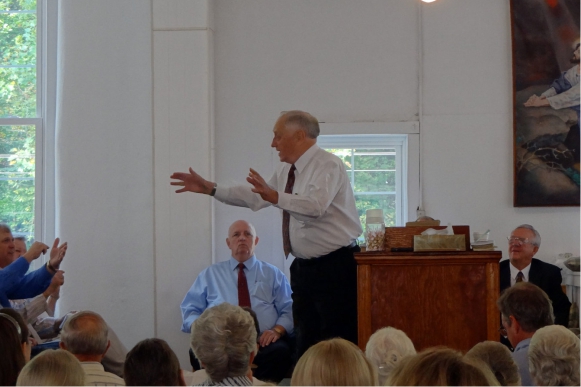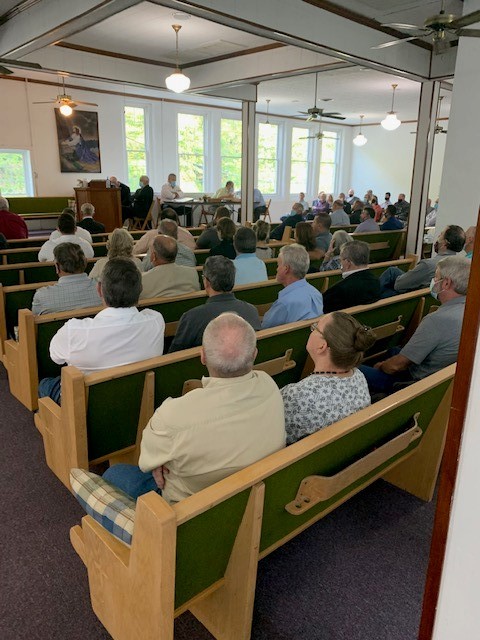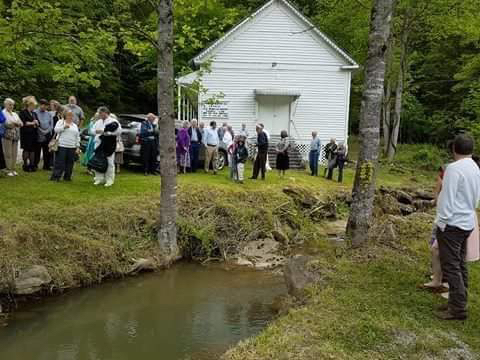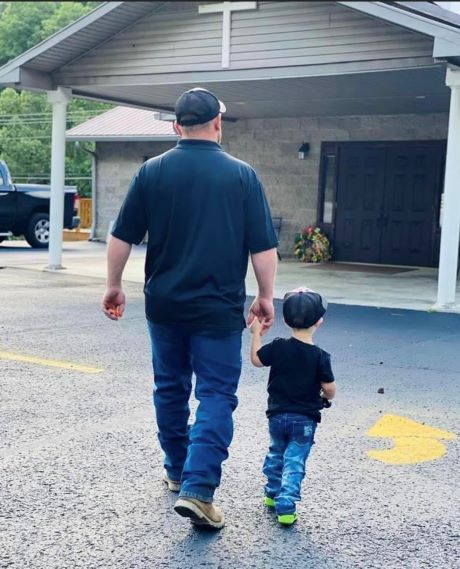 The thing about being an Old Regular Baptist
 is the unspeakable joy of everyday life!  In a world where both spiritual and secular commentators are predicting doom and gloom, our conversation concerns the precious promises of the Lord Jesus Christ.  To quote one of our members, "So many people complain and gripe about getting up and getting started every morning, but I can't wait to get up and get out to see what the Lord has in store for me each day."
We Old Regular Baptists are a peculiar people.  We sing differently.  Some say our worship has a sad and mournful sound.  But I've never heard a more beautiful melody, and the sound of the worship causes my heart to feel complete.
Old Regular Baptists come from many walks of life.  Some are highly educated--some are not.   Some are well off financially--some are not.  Some are old--some are young.  We come together as equal children of God.
We do not say we are better than anyone else.  We are totally unconcerned about the opinions of modern theologians.  Each person has an individual relationship with God, and that spiritual relationship overshadows everything else.
We hold family and place in high regard.  Children are taught by the light of Christian life much more than by written or oral words.  Sincerity, humbleness, and reverence are marks of God's people.
Old Regular Baptists may travel far and wide, but they are anxious to return to the place where they grew up.  They want to hear those special sounds and see familiar scenes.  Those that move away return often and are likely to return for retirement.
It is my desire not to sound self-righteous, but I humbly proclaim that I have found home.  It has been decades since I searched for a people to fellowship with.  I have found just what I was looking for.  These are my people.  This is my home!
Indian Bottom Association Officers
Elder Elwood Cornett
Elder Jim Fields
Brother Rick Whitaker
Brother Bob Banks